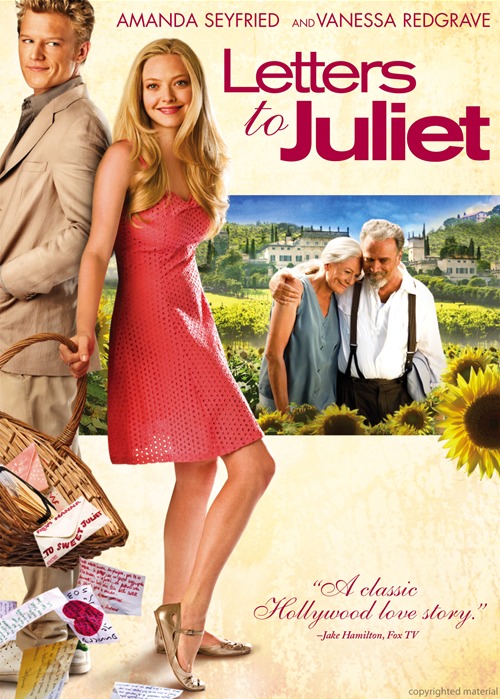 This past weekend I watched the movie Letters to Juliet for the fifth time and I was, once again, moved by the letter at the end.
For those of you who haven't seen Letters to Juliet, it's about a wall in Verona where the brokenhearted can write letters to Juliet (of Romeo & Juliet) expressing their lost love. A small group of volunteers then act as Juliet's secretaries and write each letter back, encouraging the brokenhearted with words of hope. If you haven't seen it, and you're a fan of cute and gooey romance movies, then you should definitely check it out.
I wanted to share one of Juliet's notes here on my blog for those of you who are hopeless romantics and appreciate a good love letter. 😉 Because who doesn't like believing in true love?
This, my friends, is why I write. Love.